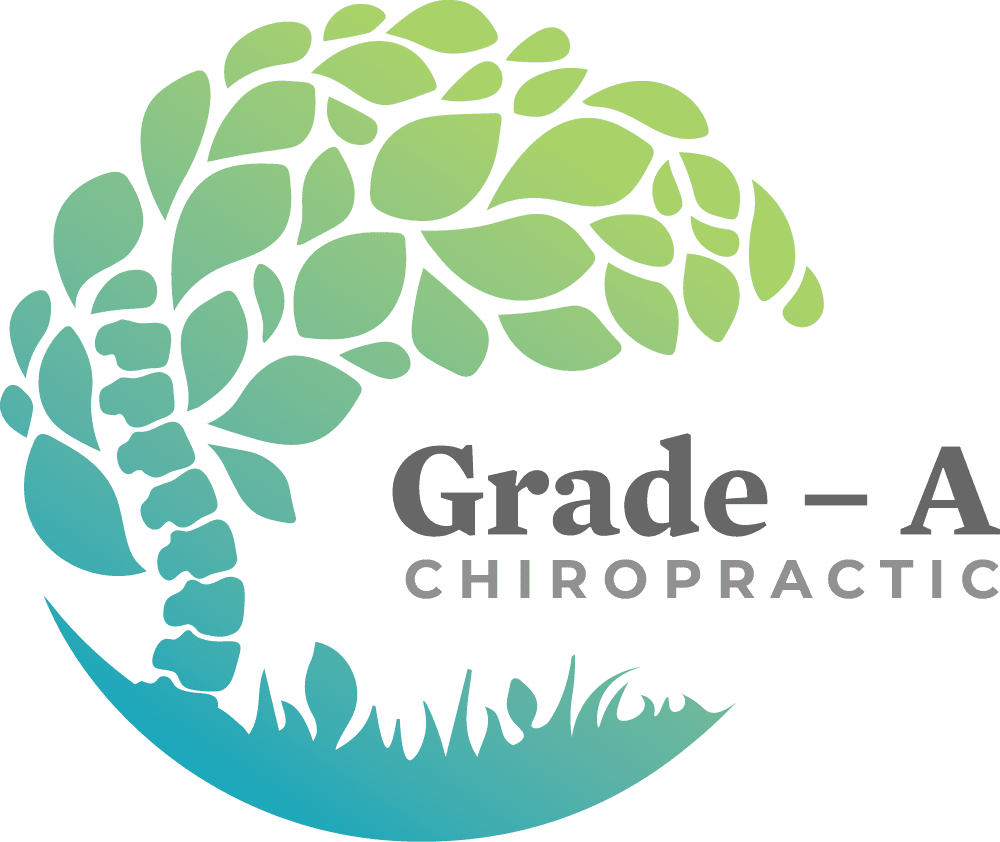 We create healthy families
The chiropractic care offered at Grade A Chiropractic Center in Ionia emphasizes the importance of improving your health in an effort to reduce the risk of pain and illness.
About Us.
At Grade A Chiropractic Center, we take great pride in providing the finest chiropractic care to each and every patient. We have included information below about the different chiropractic services offered in our Ionia chiropractic office, but please call us at (616) 523-6697 if you have any questions!
Upper Cervical Chiropractic Care

Corrective Exercises

Lifestyle Advice

Spinal & Postural Screenings

Deep Tissue Massage
Most people would prefer to be healthy and avoid illness if possible, and chiropractic care can help those people achieve their health and wellness goals.
What Our Practice Offers
Our chiropractic techniques can assist patients with the rediscovery of health and wellness that had been previously known but long lost.
Upper Cervical Care
We provide advanced spinal correction and chiropractic adjustments utilizing "state of the art" chiropractic techniques
Spinal & Postural Screenings
Posture and spinal screenings by a trained and experienced chiropractor such as Dr. Tim Grady can help reveal important health information.
Corrective Exercises
We teach our patients how to perform special "blueprint" exercises which can help strengthen and correct the irregularities in their body which may be causing pain
Lifestyle Advice
We often find it helpful to "coach" our patients towards achieving a healthier lifestyle.
"
Observational study found that low back pain patients receiving chiropractic care, which typically includes spinal manipulation, are more satisfied than those receiving medical care."
-New England Journal of Medicine
Professional Care
Patients at Grade A Chiropractic Center receive a personally tailored chiropractic and wellness program specifically targeted to their needs using the least invasive yet most highly-effective techniques and services.
Trusted by over 2000 Happy Patients
Success!!
Although I quit smoking 12 years ago, my family doctor said I may never get my sense of smell back. After a few months of treatment for headaches my sense of smell has returned for the first time in more than 20 years.
-Craig L.
Success!!
Since I've been coming here I can stand, squat and bend over without getting dizzy, even with my eyes shut. My lower back and hips are pain free. I don't have tension headaches anymore, which helps me focus better on things at hand. It's been an all-around good experience. Thank you for all your help!
-Rick P.
Dr. Tim Grady
Chiropractor
Dr. Tim Grady is originally from Grand Rapids. He attended Catholic Central High School before starting college at Grand Rapids Community College. Dr. Tim then went on to Grand Valley University where he studied health sciences in his pre-med studies. He earned his chiropractic degree from Life University in Marietta, Georgia where he graduated with cum laude honors.
Office
206 W. Main Street, Ionia, MI 48846