Meet Ruth, our Massage Therapist
Originally from California, Ruth Lakatos moved to Michigan in 2014 and loves it!
After studying at Blue Heron Academy in Grand Rapids, Ruth went on to work independently with clients.  This has taught her how to treat a wide variety of muscle issues and conditions.  She helps clients maintain optimal health and live life to the fullest.
Ruth is certified in Reflexology and is currently attending classes at Herbs, Etc. in Mount Pleasant to become certified in Craniosacral Therapy.  She never tires of learning new treatments and techniques in her field to advance her skills.
Ruth met her husband John in 1996.  After being friends for ten years, they began dating in 2006 and married in 2007.  John attended Educorp Career College, graduated with honors, and has been an Electricion since 1994 (he became licensed in 2009).  There's nothing he can't do when it comes to construction!
Together Ruth and John have five daughters and one son.  Now she and John enjoy being "empty nesters".
The Lakatos family looks forward to serving the Ionia community.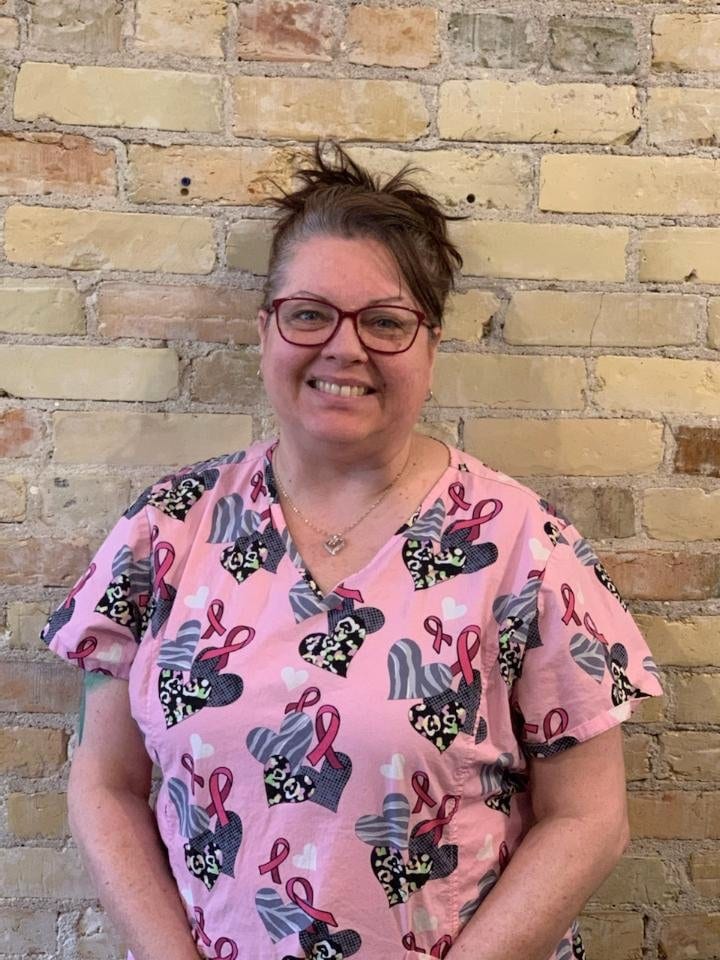 Click here to book an appointment with Ruth online.
Note: Ruth's business is New You Massage LLC.  When you book the appointment it is with her directly.
Hours
Mon. 9:00am – 1:00pm | 3:00pm – 6:00 pm
Wed. 9:00am – 1:00pm | 3:00pm – 6:00 pm
Thu. 9:00am – 1:00pm | 3:00pm – 6:00 pm
Fri. By appointment
Office
206 W. Main Street, Ionia MI 48846
Call
(616) 523-6697